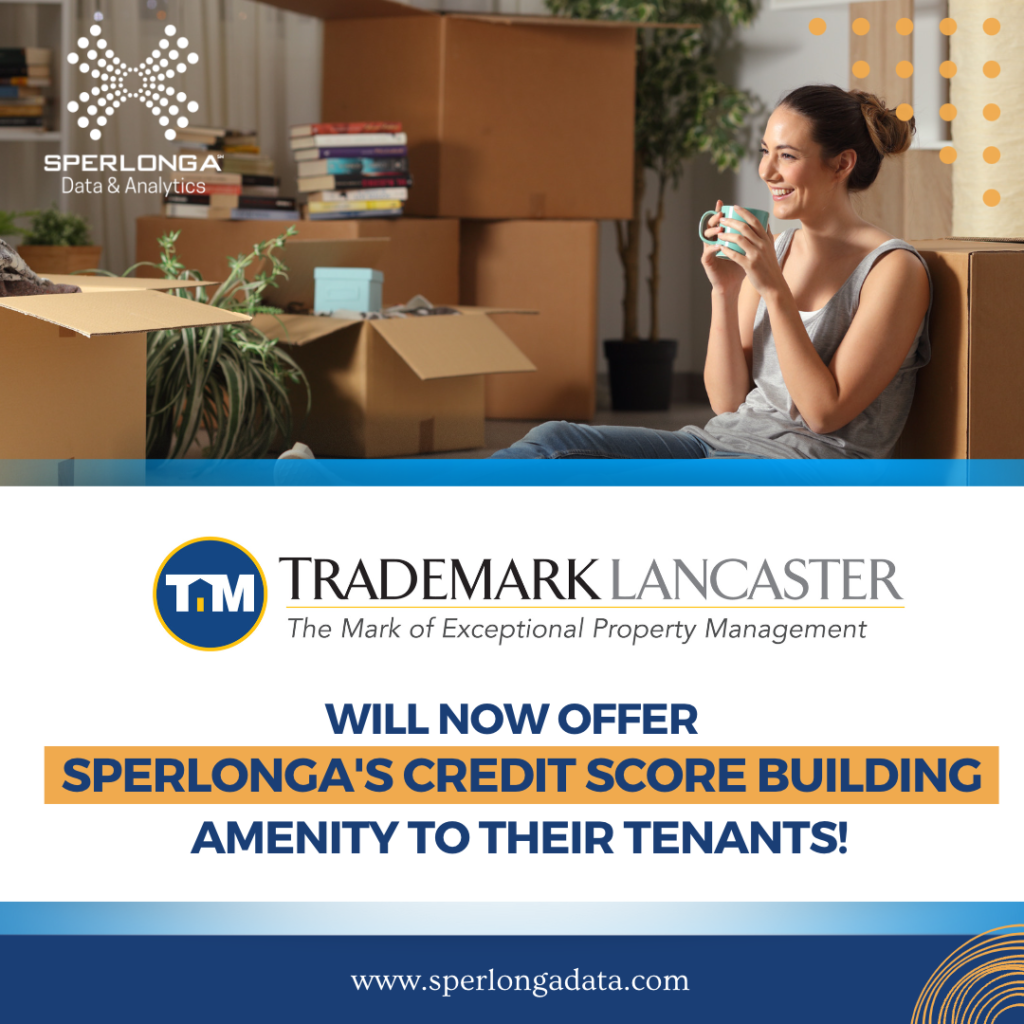 Sperlonga Data & Analytics is honored to welcome Trademark Lancaster Property Management to our Rent Reporting program. Trademark Lancaster Property Management will report positive rent payments to the credit bureaus through Sperlonga Data & Analytics.

This will allow tenants to build their credit scores by reporting the rent payments they are already making. Higher credit scores could open better deals for tenants on credit products, loans, car payments or even land them their dream job. Read more about the impact of a high credit score in this blog article.
Rental Reporting ensures credit is given to those who pay rent while continuously motivating tenants to honor their rent obligations.
Learn how you can leverage rental reporting for your properties today. Schedule a Free Consultation with our Credit Reporting Experts.
—