CAI's annual conference is just two weeks away! Schedule a meeting with one of our Sales Directors to learn more about Sperlonga's transformational service for the Association Management industry.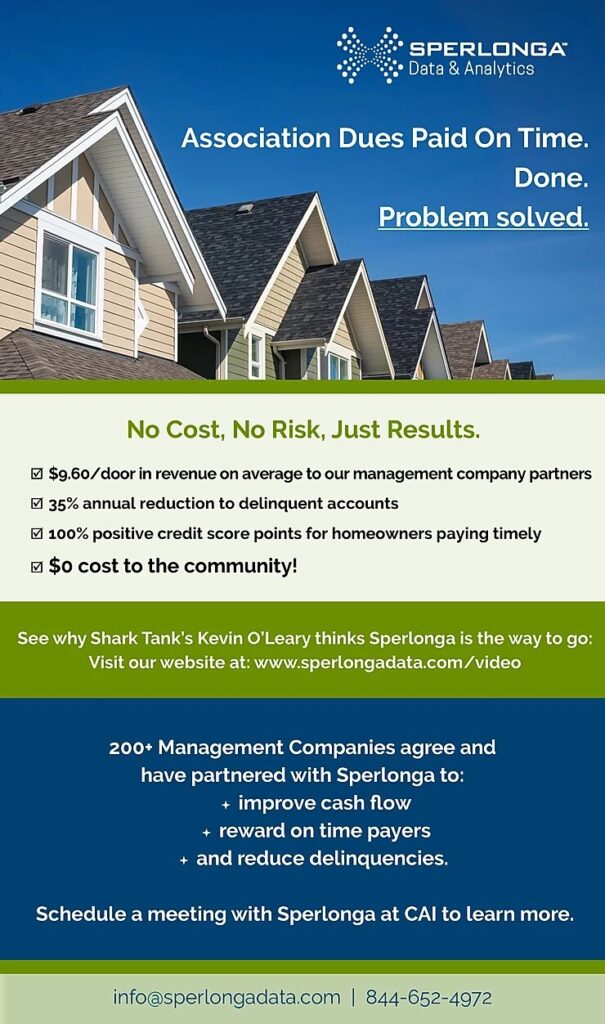 Assessment Credit Reporting – No Cost, No Risk, Just Results.
Sperlonga's credit reporting technology has helped hundreds of associations increase cash flow, decrease delinquencies and reward on-time paying owners with positive points to their credit scores through credit reporting.
To learn more about offering this transformational service to your client associations, contact us today at [email protected] or 844-652-4972.