There has already been widespread acceptance of home owners association credit reporting by many HOAs and it is filling a need.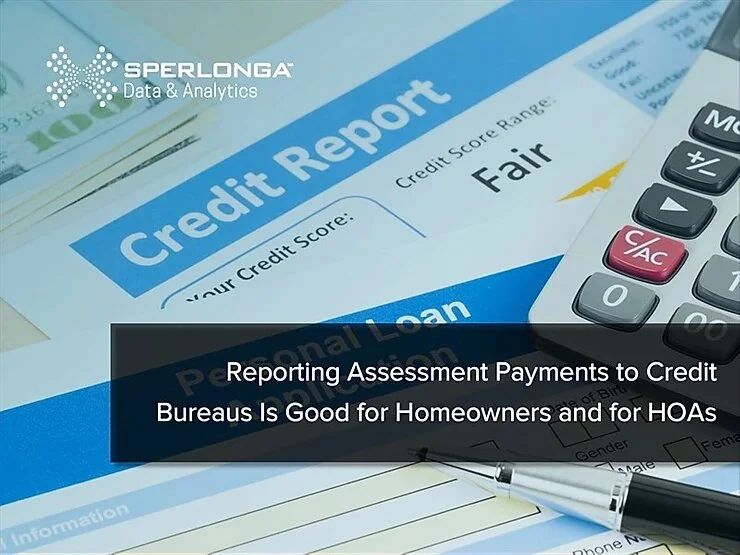 In recent years, non-traditional information has been included in credit reports to help consumers with little credit history to gain access to credit.
"The idea or need of homeowner associations reporting account information is not a new concept… reporting account information to a credit bureau will allow associations to achieve and maintain the same cash flow management leverage and capabilities that banks and lenders have when they report account information." says Oscar Marquis, principal of the law firm Oscar Marquis & Associates.
Oscar Marquis covered many aspects regarding reporting assessment payments to credit bureaus in his article for HOA-USA.com "Reporting Assessment Payments to Credit Bureaus Is Good for Homeowners and HOAs"
Sperlonga's data aggregation service makes it possible for any sized management company to take advantage of reporting accounts to the credit bureaus. Contact Sperlonga today at [email protected] or 818-200-0530 to learn more.