Involved members can become excellent future Board members because their participation helps them learn the intricacies of being a Director and how an HOA Board operates for the betterment of the community.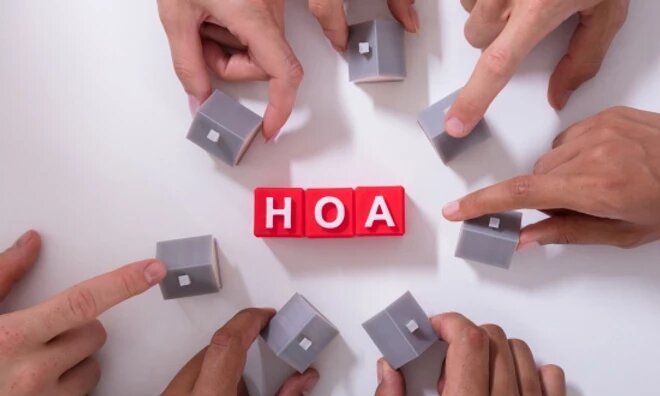 Is It Worth My Time to Attend HOA Board Meetings?
While it's not always possible for busy homeowners, it's recommended for HOA members to at least occasionally attend HOA board meetings because it is the best way to learn the business of your association. Members can, of course, request meeting minutes and the agenda will generally be mailed or emailed to each member before the meeting, but receiving minutes and actual attendance are on an entirely different level because there is no substitute for participation.
Because HOA's are non-profit corporations, they rely on volunteers among the community members to become directors who oversee that everything runs smoothly. And because those directors may not know everything that goes on – especially in larger communities – they depend on individual members to keep them apprised of issues that may be occurring on the grounds or items that are of concern to members.
It behooves members to attend board meetings because important issues are discussed, as well as decisions made. The decisions made at board meetings involve virtually every critical issue affecting the homeowner's association:
Association budget
Community maintenance
Property management company
Emergency repairs (plumbing, pest, construction)
Security
Choosing directors
Because decision making at board meetings may affect property values, it behooves homeowners to attend. If you want your voice heard, it's a must to be involved. There are different types of HOA meetings, some of which members can attend, others not. Most meetings are announced in advanced within time frames pre-ordained by either the association itself or its jurisdiction (generally, the state in which the HOA is incorporated).
Annual Meeting
The Annual HOA Meeting is arguably the most important, albeit the least frequently scheduled, of the various meetings. During the Annual Meeting, membership votes on a new Board of Directors, the annual budget is unveiled and voted upon, and if an increase in monthly dues and/or assessments are deemed necessary, it is decided at this time. With the highest attendance expected at an annual meeting, it's a good time for homeowners to bring up items that may otherwise fall through the cracks if no other homeowners have come forward with these concerns at previous regularly scheduled meetings.
Board of Directors Meeting
Depending on the rules in a development's documents, a Board of Directors meeting may occur quarterly, or more frequently. It is expected that a quorum of the Directors be present during these meetings because, as with the Annual Meeting, it is a forum where decisions are made. Without a majority, decisions should be left until a time when a quorum can be reached unless the decision involves an emergency situation.
Board of Directors meetings are announced through postings easily viewable throughout the development, generally 2-5 days in advance. Announcements can also be made using mail or email, and they should include an agenda. If there is any Board business transacted during the meeting, the agenda item must be on the public announcement (or included in the mail or email). Otherwise, the vote must be made at a subsequent meeting. Documentation of the agenda items should be presented at the meeting, if possible.
There should always be an agenda item for "Members Forum," where homeowners can voice their concerns about specific issues. This is also an opportunity to discuss the status of projects that have previously been placed on hold, but homeowners wish to revisit. The Secretary should carefully take minutes at all times, but because the "Members Forum" portion of the agenda may become an active agenda item for the next meeting, taking accurate, detailed notes during this section of the meeting is particularly crucial.
Special Meetings
In the case of an extreme emergency, the Board can make a decision outside the auspices of a formal meeting, as long as a record is kept of the vote. If a sewer pipe has flooded several homes, decisions need to be made quickly. Typically, the President calls either an informal Executive Session or conducts business via email, copying the management company and Board members in the process. A vote then can proceed for the vendor to begin his work expeditiously. Because this is an emergency, it does not fit the conventional definition of a "Special Meeting."
A "Special Meeting" is typically called for reasons other than maintenance-related emergencies. A special meeting, or executive session, is held with Board members in attendance and selected invited homeowners, attorneys, or other experts, if appropriate. It is not open to the entire membership and must be announced 2 days in advance (though homeowners do not attend unless invited). If a homeowner is summoned, it may be for several reasons. It may be to discuss delinquency, to discourage behaviors detrimental to the community, or for a variety of different reasons.
Why It Is Important to Be an Involved Homeowner
Homeowners will, on occasion, join their community Board of Directors because they have a "pet" project they wish to further during their term. It's unfortunate, but it does happen. At other times, when homeowners feel they are not being listened to, they will lobby to add their names to the ballot – and subsequently come to understand just how much responsibility these volunteer positions carry once they become Directors, between emergencies, budgeting, raising assessments and lending an ear to homeowner complaints.
Members genuinely interested in the inner workings of their community begin to realize that their continued participation in Board of Directors meetings makes them more valuable members of the community. They contribute to its health and well-being by making the Board and other members aware of, for example, security problems (which could lead to the installation of a security system) or leaky pipes (the replacement of which could forestall a severe flooding problem). Involved members can become excellent future Board members because their participation helps them learn the intricacies of being a Director and how an HOA Board operates for the betterment of the community.